DARK CAVE
Aged Tsipouro Tsilili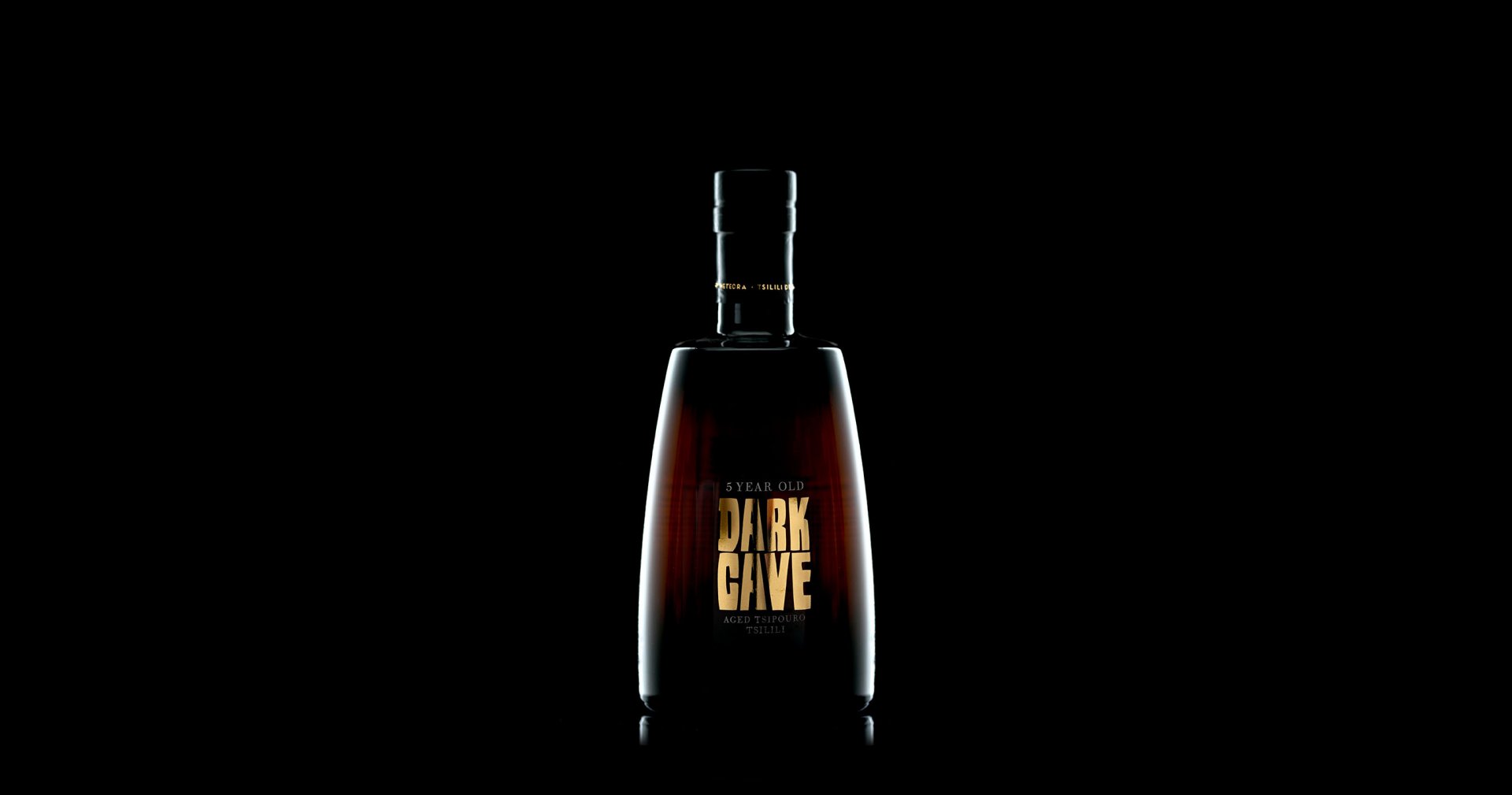 Invaluable and unique, a real homage to the contents within.
The Tsililis family has created an icon vineyard in the region of Meteora with the aim of highlighting the particularities of the terroir and revive rare Greek grape varieties in the production of wines.
Tsililis vineyard came to us with an inspiring new product launch: the aged tsipouro of the Tsilili Distillery. Crafted from freshly fermented pomace of high-quality grapes from Thessaly.
It is distilled in small discontinuous copper stills through a long, slow process to preserve the fresh and sweet aromas and matures in carefully selected French and American oak barrels, in which red and sweet vinsanto wines have previously been aged, for at least 5 years. It is the barrel, a fair amount of patience and time, the cave – cellar and the intense but also rather dark mood that have led us closer to a Whiskey-spirit aesthetic design to define the dynamic and complex personality of the aged tsipouro.