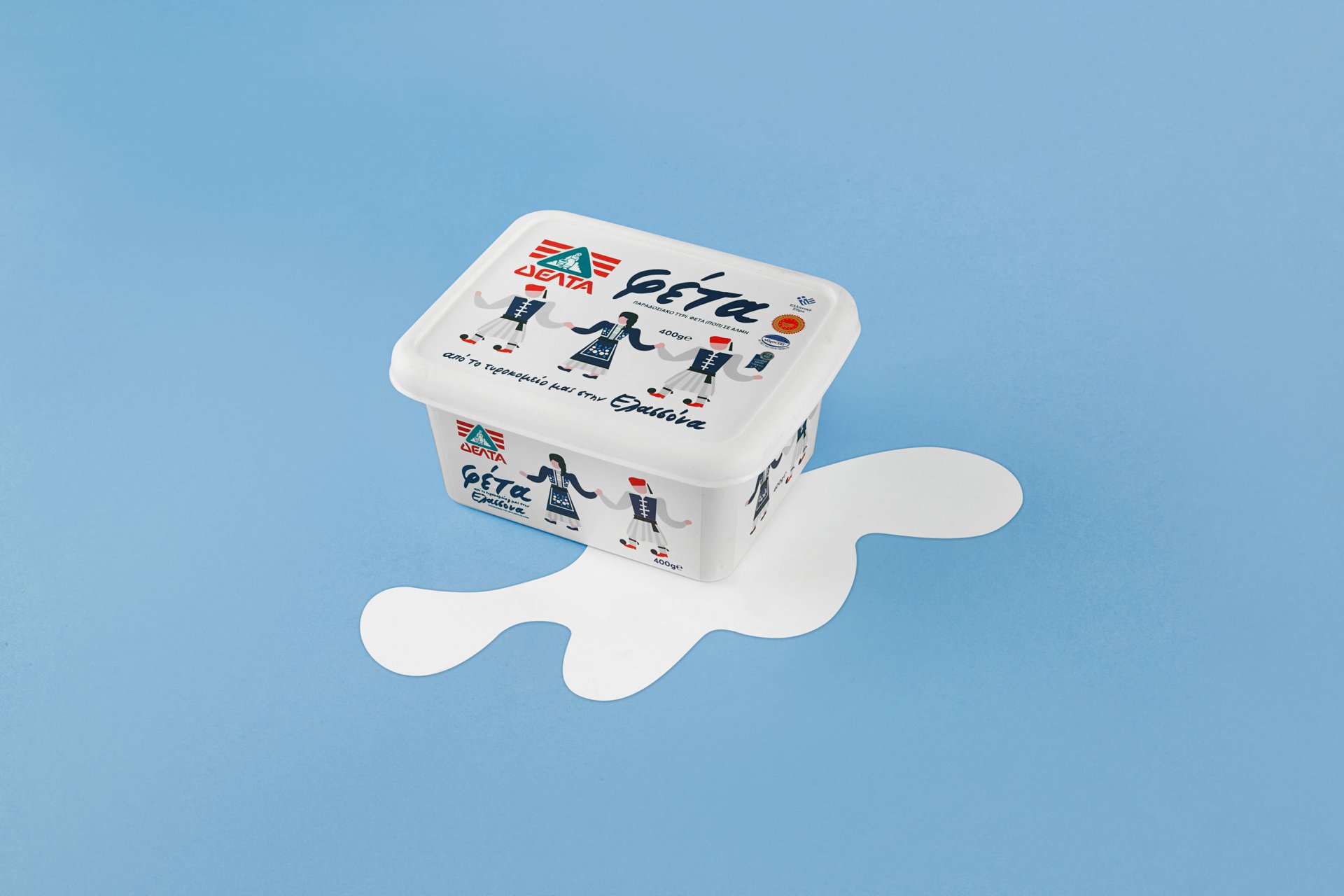 A traditional take on authentic Greek recipes
DELTA, one of the largest food companies in Greece, collaborates with more than 1.000 Greek farmers from Thrace to the Peloponnese, building strong relationships of mutual trust in the last 60 years.
We were tasked by DELTA to highlight the authenticity, local character and cultural continuity of DELTA cheeses that are produced by the company's own dairy farm in Elassona, Thessaly, an area known for its longstanding cheese-making tradition and supreme quality of feta and kasseri.
To this end we have created a system of typography, colors, product packaging and graphic elements, all inspired by the Greek cheese-making folk traditions, that works across a range of products and stands out at the point of sale.