KONSTANTINOS RIGOS
Website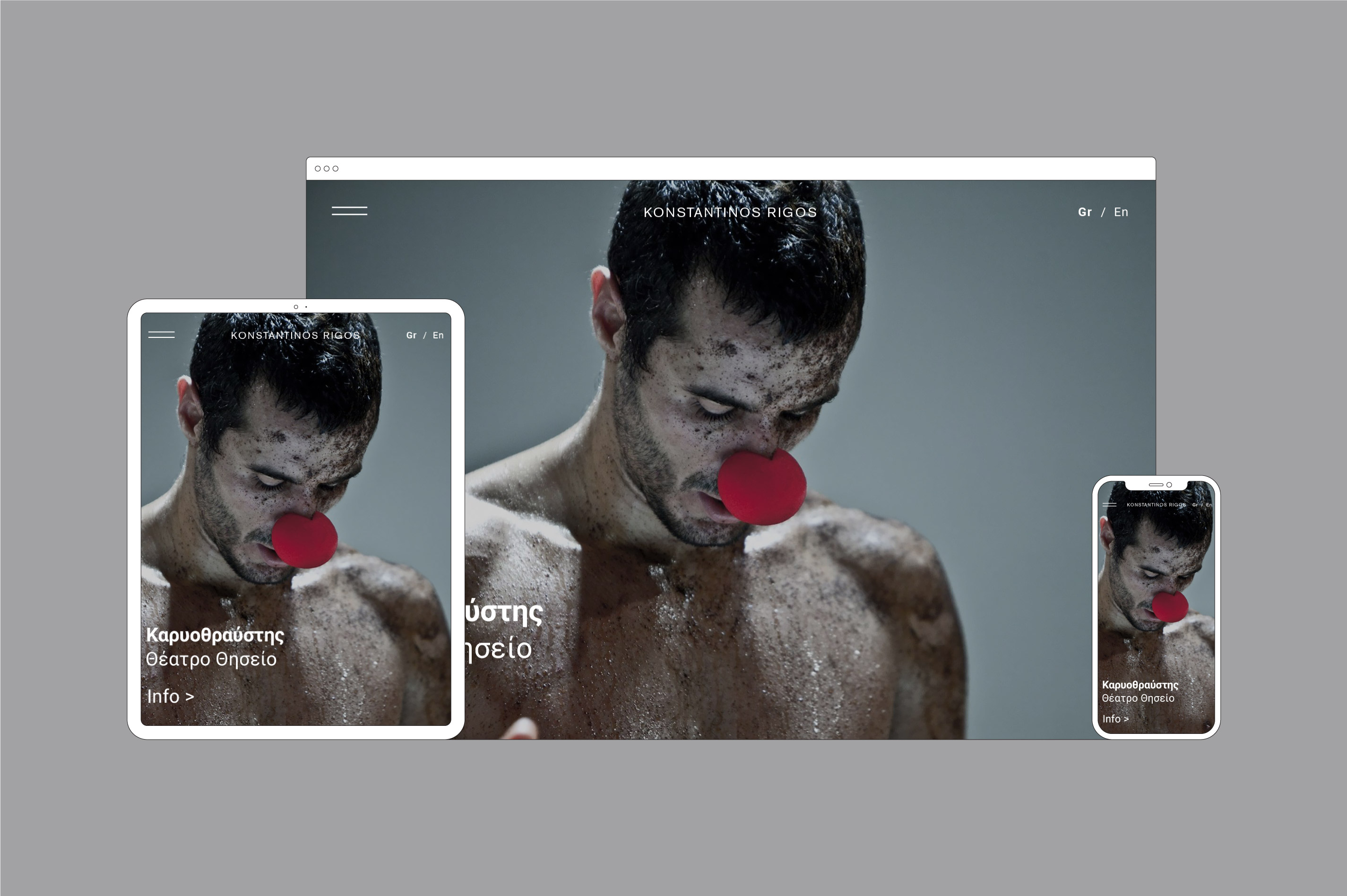 Dancing on a Screen: performing and visual arts in a personal landing page
Konstantinos Rigos is a Greek choreographer and director of numerous dance productions and the inspiration behind a number of innovative artistic creations. He has been the Director of Ballet for the Greek National Opera since 2018.
To incorporate an immense quantity of content in a website platform is commonplace these days. In the case of the personal website of an artist, however, the challenge is that the data is vast, almost exclusively visual and frequently includes subjects or aesthetic principals either unemphasised or overshadowed when juxtaposed.
Moreover, novelty and unpredictability are quintessential in terms of the artist's image; the presentation of his pieces should act as a direct extension of the choreographer's soul with no other aim than to be observed and appreciated. In this case, K2 design has served art and the artist by creating for the end user an informative personal web page, a digital art gallery both functional and minimalist with plenty of white space to showcase the art.