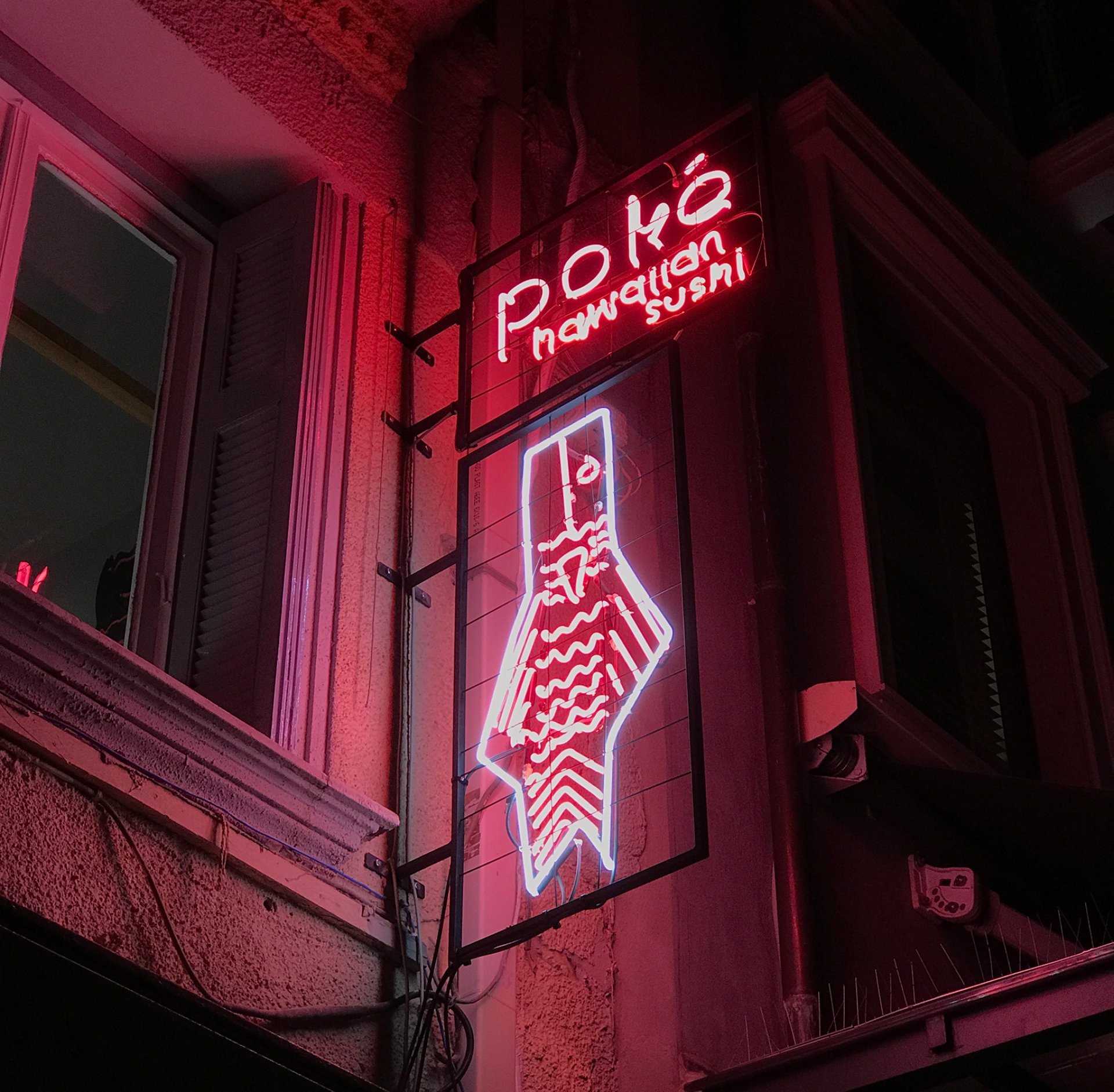 An exotic, "wavy" visual identity for Athens' first ever Hawaiian Sushi restaurant
Three childhood friends dreamed of bringing the waves of the exotic Pacific Ocean -drizzled with sushi savory perfection- all the way from the shores of Hawaii to the heart of Athens!
Poké in Hawaiian means raw fish cut into cubes. In this gastronomic corner of the city, the basic raw material is the freshest fish in the Greek market served in small poke-bowls that take their names from tropical beaches.
The inspiration from the waves & surf on the volcanic island of Hawaii, combined with the simplicity and minimalism of Japanese sushi, was visualized into the brand identity and typography; a delicious project that brought an exotic sea breeze to our office.