SESAMIS NATURAL BARS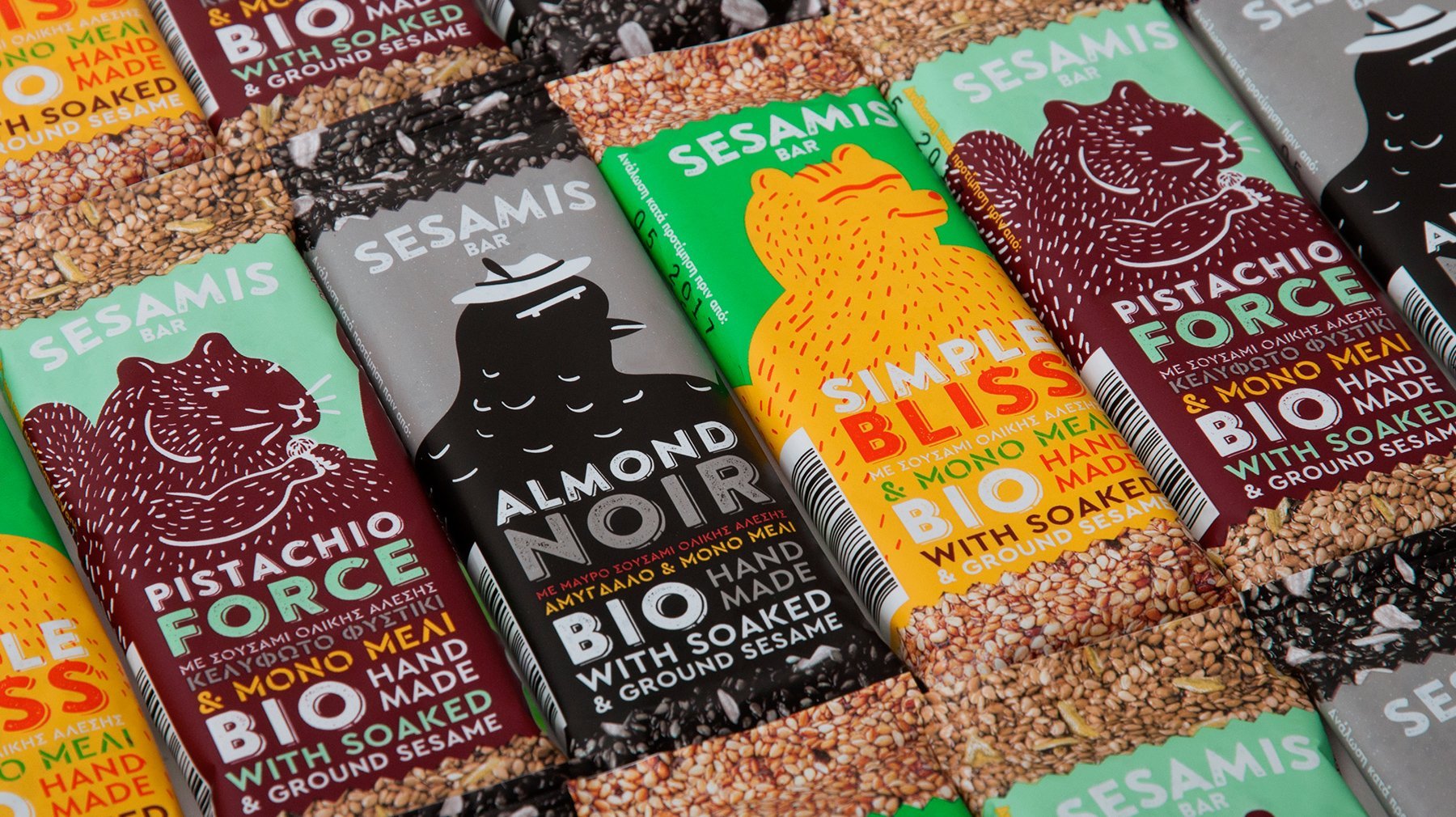 Once upon a time, 4 friends, nature lovers & scientists, dreamed of creating the ultimate sesame bar.
Snacking happens. It just does. And Sesamis is the right snack to eat in between meals. These healthy sesame bars are just like cereal bars, but handmade in a bio environment; they are pure, nutritious, filling and delicious.
All this is wrapped in eye-catching packaging, winner of a global Red Dot Design award. So that is why our four guys are proud of their idea, their product and their partnerships as well!