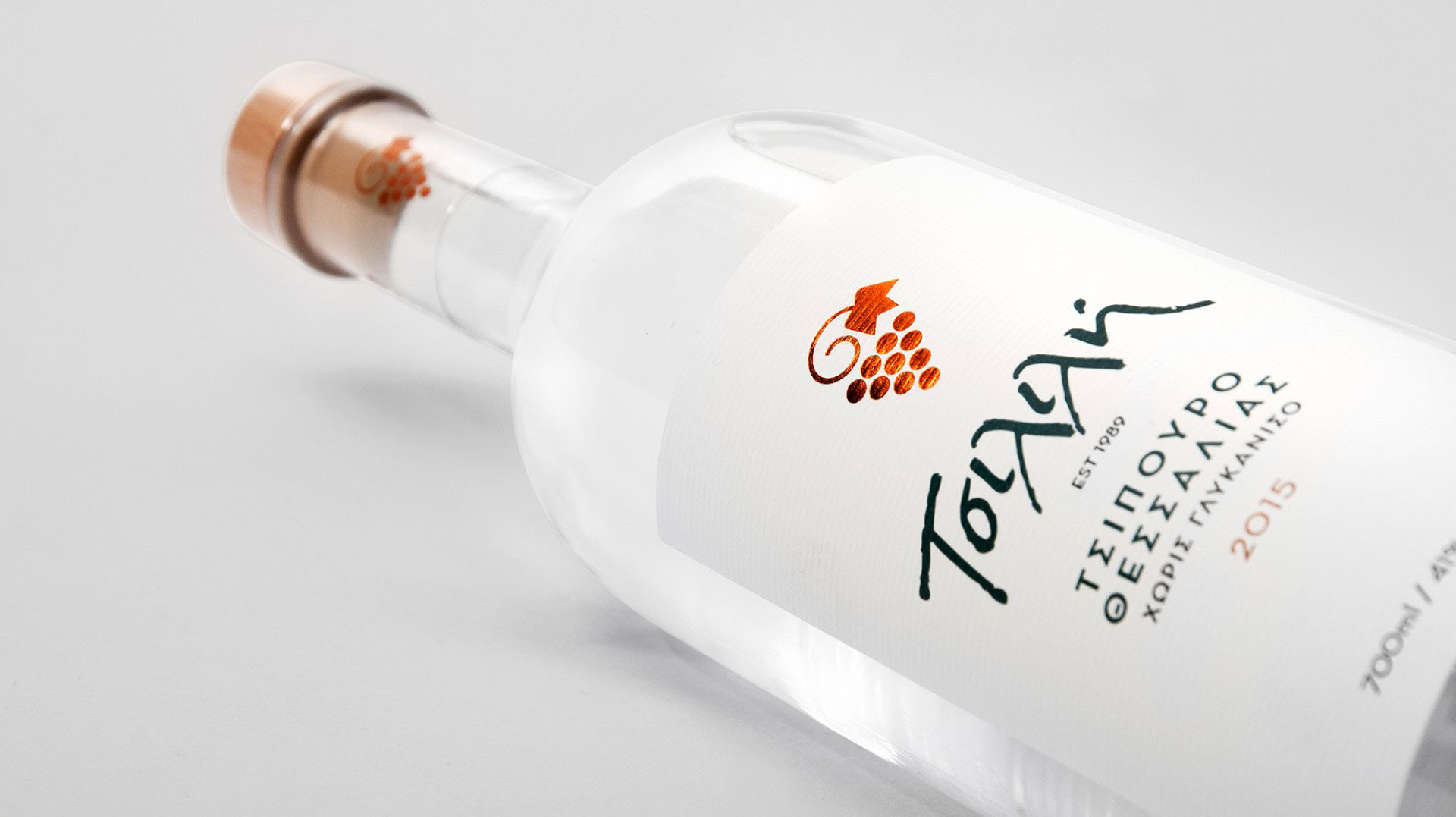 We have re-crafted, evolved and re-invented one of Greece's most loved and authentic distillates.
The Tsililis family has created an icon vineyard in the region of Meteora with the aim of highlighting the particularities of the terroir and revive rare Greek grape varieties in the production of wines. Tsipouro Tsilili is the first to be bottled in the Thessaly region, which is the hometown of tsipouro and has a long-standing tradition and the largest production in Greece. Tsipouro with the Geographical Indication "Thessaly" is a recognized product from the EU with particular organoleptic characteristics, but was looking for a refreshed look.
While redesigning the authentic Greek distillate, it was crucial to maintain some key features and preserve a familiar feeling. The packaging was raised to a higher standard by using a superior quality label material, through the linear graphics and a refreshed typography; all the key details that make a difference.