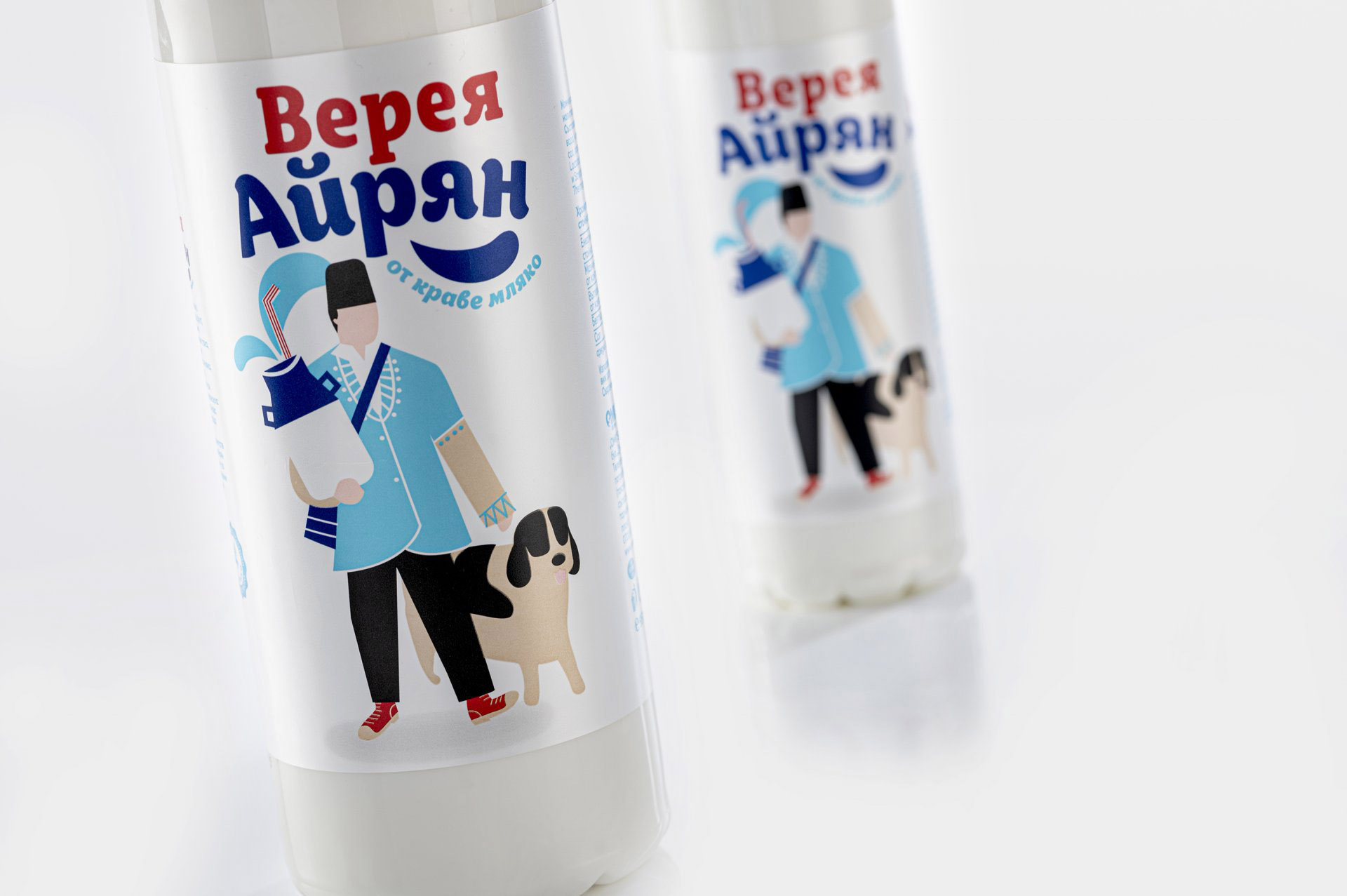 Ayrian is the beloved refreshment drink of Bulgarians. It is considered far more healthy than any other drink and holds a strong heritage and tradition.
At the moment of the relaunch, the on-the-go Ayrian market looked quite outdated, with all the competitors having more or less the same simplified looks on shelf, creating a boring and generic environment, without any actual visual content.
The aim of this relaunch was to try to reform the codes of the category, use them in a more aspirational way. Keep the long-lasting Bulgarian heritage of Vereia brand and of the Ayrian category, but at the same time create a new content.
A contemporary brand identity and pack shape, that would allow Vereia Ayrian enter the broader world of drinks, attract younger targets, be fun, "fresh" and "energetic".