YANGSHENGTANG PHARMACEUTICALS
K2 Supplements packaging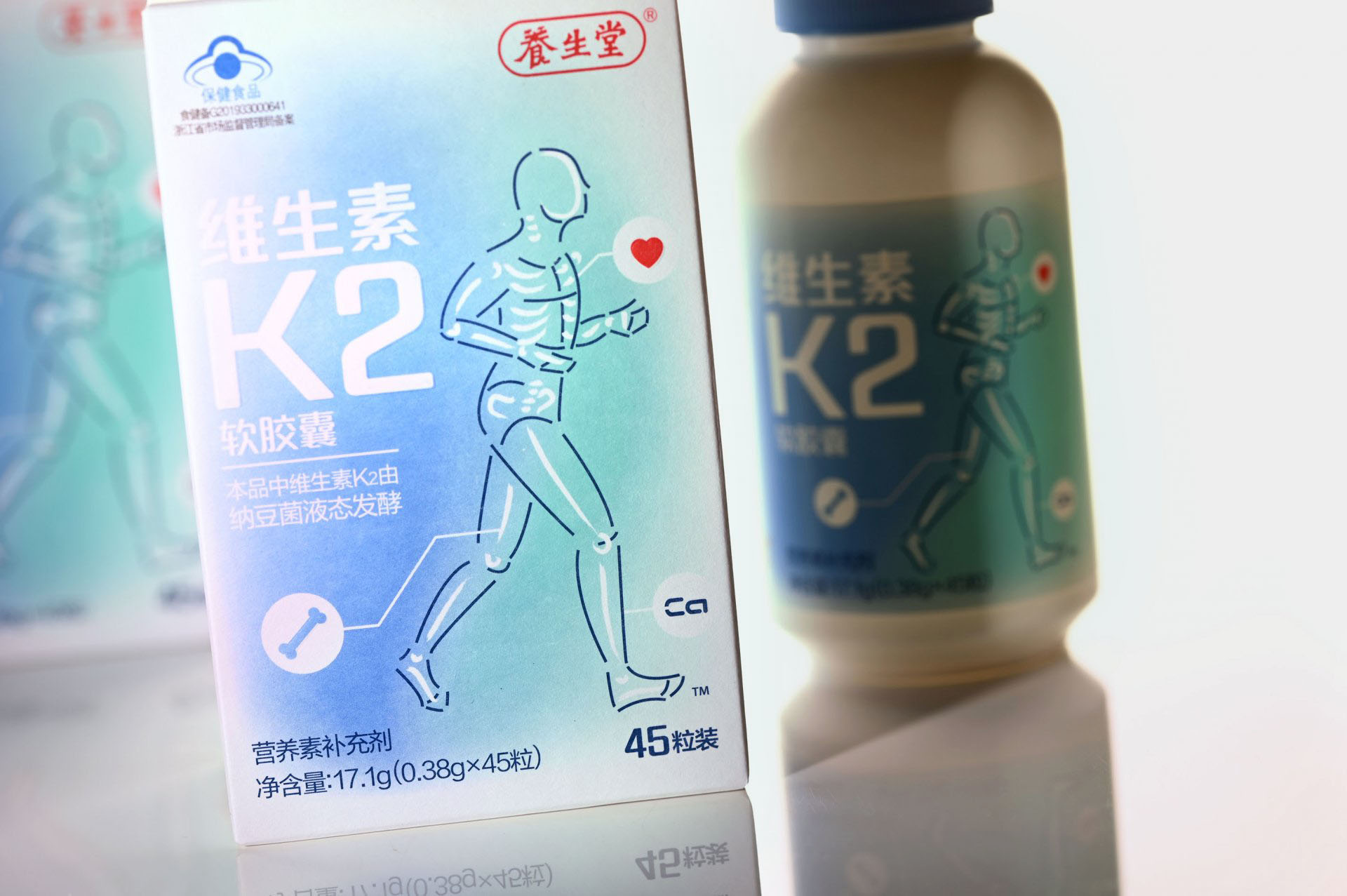 Vitamin supplements created towards clear product understanding
Yangshengtang Pharmaceuticals is headquartered in China and the company's line of business includes the manufacturing of pharmaceutical preparations for human or veterinary use. We were approached to create their new line of premium bone-health supplements. Following a very specific brief on how to express effectively the function of the products towards the target customers while adhering to the very specific and strict guidelines of the Chinese health-care advertising, we designed a modern alternative to consumers health and wellness needs.
And even though the literal distance between China and Greece is thousands of kilometers, in between the brief, the rounds of proposals, the print trials for selecting the effects and the final mutually satisfying outcome, it was like working next to eachother.